Sticky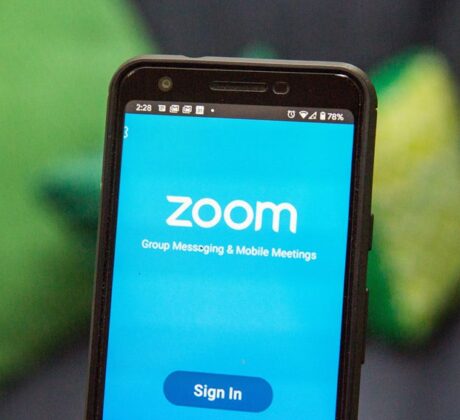 2020-05-11
How a global pandemic has opened pandora's box for increased privacy and security over streaming networks
It is a fact. COVID-19 has forever changed our way of life, creating a new normal of how we socialize and interact with the general public. Everyday activities such as grocery shopping, attending school, getting a haircut, nails done, or even going to the doctor, now requires getting our temperature checked, wearing a mask or gloves, and staying 6-feet away from strangers.
But it has also created a paradigm shift in the way we think about, and use, video streaming technology. According to Reuters1, with millions across the world working from home to slow the spread of the coronavirus, the use of Zoom and other digital communications has soared to unexpected heights. In fact, Zoom's daily users ballooned to more than 200 million in March from a previous maximum total of 10 million, due to new signups from corporations, school districts, families, even political candidates, needing to communicate with streaming video.
Unfortunately for Zoom, they were not prepared to handle this level of accelerated adoption, especially with its educational customers; more than 90,000 schools across 20 countries began using its video conferencing services to conduct classes remotely since March 2020. Zoom CEO Eric Yuan, admitted that the company's technical infrastructure was not able to handle the enormous influx of users on its platform and had many security breaches and issues around privacy.
In March, Yuan sent a letter to its users, apologizing and recognizing that the company had fallen short, admitting issues of "Zoombombing", where unidentified individuals successfully invaded school sessions; he also made a commitment that over the next 90 days, they would be "dedicating the resources needed to better identify, address, and fix issues proactively." Despite Boston's FBI issuing a warning about Zoom on March 30th, and despite Elon Musk's banning its SpaceX employees from using the Zoom app, research firm Apptopia estimated that Zoom's daily U.S. mobile user volumes rose to a record 4.84 million that same day1.
To put that usage data in perspective, Microsoft's business-focused Teams app was only used by 1.56 million mobile users, and Slack had less than 500,000 mobile users on March 30th.
Analysts predict Zoom's growth to continue unabated as more people … and even governments… are being exposed to its use and benefits. In May, the Florida Supreme Court used Zoom for arguments, and British lawmakers even broke from 700 years of tradition in the Houses of Parliament by using Zoom2.
So, what does that say about the adoption and usage of streaming media technology, despite data security concerns? Online and mobile video communications, as well as streaming sports and entertainment on our personal devices, is here to stay…and is going to grow exponentially fast because of COVID-193.
Which leads me to my next point: The need for innovative technologies to ensure privacy and data security has never been greater. Whoever is the company, or companies, to develop and implement that assurance to millions (perhaps billions) of people, will be known forever as the "Post COVID-19 Streaming Security Change Agent." Furthermore, venture capitalists, hedge funds and institutional investors should be looking to park their dollars into new, and existing streaming companies, poised and positioned to dominate this market.
One such company will no doubt be Akamai technologies out of Boston. For those of you who do not know the origins of Akamai, let me give you the "Cliff Notes" version. In early 1995, Tim Berners-Lee at the Massachusetts Institute of Technology (MIT), also known as "The father of the web",  foresaw the congestion of Internet users, and he challenged colleagues at MIT to invent a fundamentally new and better way to deliver Internet content. Along with his co-research partners, Dr Tom Leighton, Danny Lewan, and Preetish Nijhawan, they entered and won the esteemed annual MIT $50K Entrepreneurship Competition in 1995, establishing that Internet content delivery had serious market potential. On August 20, 1998, Dr. Leighton and Mr. Lewin incorporated Akamai, and obtained an exclusive license to certain intellectual property from MIT4.
Under the new leadership of Paul Sagan, former President of Time Inc. New Media and founder of Road Runner cable modem service, Akamai gained significant market exposure when it enabled the delivery of March Madness for ESPN and a Star Wars trailer for Entertainment Tonight, effectively establishing the partnership between entertainment giants and Telecos that would serve as model for years to come.
Today, Akamai's content delivery network is one of the world's largest distributed computing platforms, responsible for serving between 15% and 30% of all web traffic.[1]; and, with a network of over approximately 275,000 servers deployed in more than 136 countries, their Peer-to-Peer networking, Operations Command Centers, and Global Network of Servers enable them to gather real-time information about traffic, congestion, and trouble spots, so that their proprietary software and algorithms can process requests and serve content at optimized quality and speed.
Among their biggest hurdles today, is how to help solve the privacy and security of user data, now that adoption of streaming communication and entertainment will never go back to pre-COVID-19 usage.
Akamai, and so many other technology companies, experienced a hiccup of sorts in March 20205, when the issue of data security and privacy in streaming media became a public.  Although over the past 6 months they have experienced volatility in their growth, word-on-the-street is they are back in the "skunkworks" and to create scalable solutions to optimize security during content and video usage.
Truth be told, they should be leading this charge; in July of 2019, they issued a warning for Security Risks with Streaming Video Services in their report, [State of the internet] / Security Credential Stuffing:Volume 5, Special Media Edition6.
In their report, Akamai stated that it recorded nearly 30 billion credential stuffing attacks in 2018, with each attack representing an attempt by a person or computer to log in to an account with a stolen or generated username and password. Most of these attacks were performed by botnets (groups of computers tasked with various commands) or all-in-one applications. They can be instructed to find accounts that are vulnerable to being accessed by someone other than the account owner; these are called account takeover (ATO) attacks, and they are key tools for account takeovers and data harvesting.
That is not good news for most of us who consume large quantities of streaming content from social media, gaming, entertainment sites such as Netflix, Hulu, TikTok, Quibi, and of course, video communication services like Zoom.
The people behind these attacks realize the value of an account, whether it is to a streaming site, a game, or someone's social media account, and they are willing to do whatever it takes to steal that information. According to Akamai's report, large breaches are on the rise and will inevitably cause millions, if not billions, of dollars in damages to global organizations in lawsuits from angry consumers.
On May 14, Akamai Technologies will be at the J.P. Morgan Global Technology, Media and Communications Conference, and no doubt, data privacy and security will be a major topic. As this is a closed webcast, intended ONLY for clients of J.P. Morgan's Corporate and Investment Bank, and given what we know happened with Zoom, the question remains: What video streaming technology will Akamai be using as their video conference tool to ensure the safety and information of Chase Investors? Something to find out for sure.
Conclusion:
Keeping customer data safe will become the #1 priority during, and after COVID-19, as the industry continues to grow, and more people sign up for video conferencing and streaming entertainment services.  Security risks and breaches will rise until someone has a fail-safe way to protect against credential stuffing and hacking. While technical companies like Akamai will be at the forefront of helping us to find a tested and trusted solution, media giants and global brands that fail to successfully prioritize this as their #1 initiative, will not only take a major hit to their reputation, they may not even be around in 2021.
References and Sources: