No, that is not a typo on the video case study to the right. I rebranded and helped to create one of the largest philanthropic organizations for Radio and TV Broadcasters, in 1996.
Desktop design was in its infancy; but that did not mean we could not create amazing things. The Broadcasters' Foundation, headed at the time by Gordon Hastings, was in need of a membership kit, annual awards and trophies, and other fundraising events. From designing all the print materials and serving as their photographer and editor, I also helped create the actual Golden Mike award given out annually to the broadcaster who made the biggest difference in the lives of others.
The Quarterly Newsletters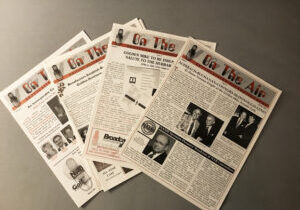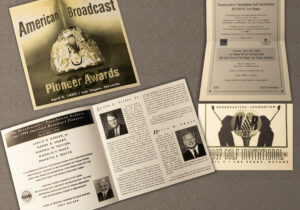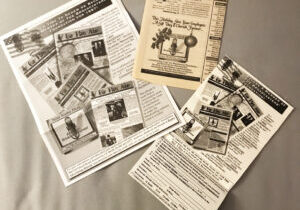 The Annual Golden Mike Award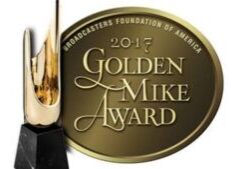 "Renee has taken us to the next level for sure."
Jerome Hughes, Founder - Healthy Place Now
"Renee is very high energy and creative. Whatever you want, she can deliver."
Peter Herring, CEO - VP Bus Dev. Construction Cost Recovery (CCR)
"Renee is not just a vendor, she is our partner, and a member of our family."
Joe Saxby, CEO- Healthy Place
"Renee is an expert Marketer. She is intelligent, creative and a joy to work with."
Boris Videlov, Head of Pharmocovigilance - Pfizer
"We are so blessed to have Renee leading us down this new branding journey."
Val McLeod, CEO - Healthy Place Legacy
"I worked for Renee at ArisGlobal, as her lead designer. Her new brand identity changed the direction of our company."
Frank Albanese, Motion Designer - Cartus
Are you ready to find out how we can help you succeed?
Contact us to schedule a FREE 30 minute initial call today!