Studio | Video | Drone Video | Graphic Design | Animation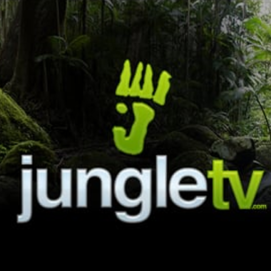 Mike Stankoski
Director | Executive Producer
FAA Certified Drone Pilot
In 1987, Michael Stankoski put out the first edition of "The Jungle Outpost" … a 16 page mail order catalog specializing in music memorabilia and clothing. After graduating from the Art Institute of Ft. Lauderdale with degrees in Marketing Management and Music and Video Business, he worked at music video networks, production houses and as a freelance videographer prior to incorporating the company with a focus on visual arts in 1998.
In 2008, he founded JungleTV, a comprehensive suite of video & visual arts services that includes video production, post production, commercial photography, file conversion services, and video transfers/duplication.

Located in Port St Lucie, FL, Jungle TV's studio offers 1800 square feet of state-of-the-art sound, lighting and cameras. We have a Greenscreen Cyc, Dimmable grid, pro-lighting, teleprompters, switchable audio cams, 4k and 8K cameras. We also offer Drone video.

We create professional videos for Marketing and Sales, Training, Tradeshows, Entertainment and Television, DVDs, Web, and Broadcast - from HD, to 4K production. Our team of producers and editors can help you storyboard any scene, and take your vision to reality.

Whether you need an explainer video, cartoon or 3D product demo, we do it all. From a quick visualization to demonstrate look and feel, to product animations that demonstrate detailed features and functionality, let our team of animation experts help you on your next project.

Our photographers and FAA Part 107 certified remote/drone pilots can help you get that perfect shot. Have photos or videos that need enhancing or color correcting? No Problem. We can take your vision to a new level, with our expert digital and "eagle" eye.
"
Our experience with JungleTV has been enjoyable and rewarding. We couldn't be more pleased with the videos they produce for our company

."
Todd Corker, President and CEO, SouthFloridaDines.com
"
Mike has been an asset to us. I would recommend his talent and guidance to anyone looking to build a professional custom television spot for their business. We interviewed many vendors and were pleased to discover Mike and Jungle TV.

"
Glen D. Preston, Advertising Manager, Wallace Automotive Group
"I have had the pleasure of working with Mike on the planning, execution and delivery of several projects for Seacoast. In every instance Mike was a true professional, and an asset to our company."
Susan Bergstrom, Senior Vice President, Seacoast National BankGroup